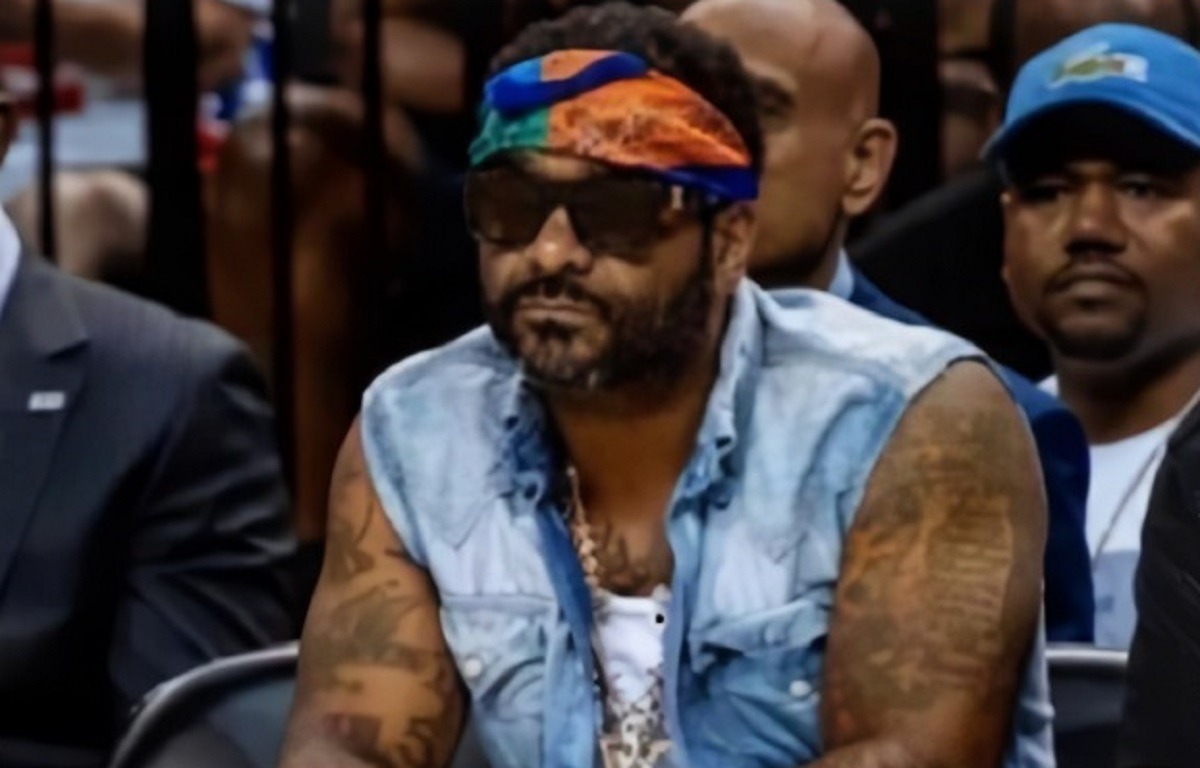 50 cent is saying Jim Jones is a snitch in a recent series of post on Instagram. Jim Jones was revealed as federal informant #1 on a newly leaked paperwork court document. Not surprisingly 50 Cent used the opportunity to make sure everyone knew what was up.
In the series IG post, 50 cent says,
"Hun, oh sh*t, so that's why they ain't pull him in. Say it ain't so Jimmy". Got Damn it, ya can't trust nobody".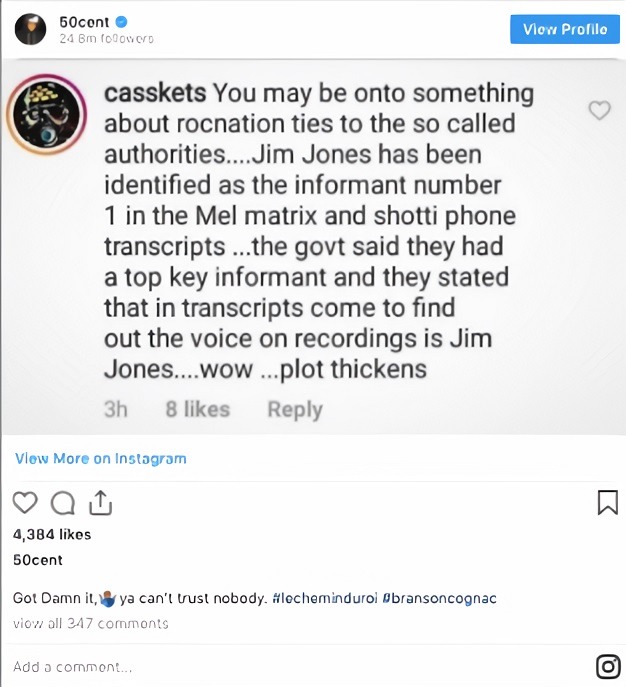 50 cent is basically pointing out something that many people find sketchy about the court case. The leaked paperwork pertained to the wiretapped phone call between Mel Matrix and Jim Jones. Mel Murda was indicted because of the conversation, but for some reason Jim Jones didn't receive any type of issues with the police despite the fact he was heard seemingly putting a hit on Tekashi 6IX9INE.
The paperwork finally painted the picture why. He was possibly cooperating with the government as a snitch informant. That would mean he was actually playing the Tekashi69 role all this time.
Author: JordanThrilla Staff