Did Tyreek Hill drink alcohol during Chiefs game on Live TV? Viral Photos show Tyreek Hill taking shots of what appears to Alcohol. However, some people think it may be pickle juice.
Take a look.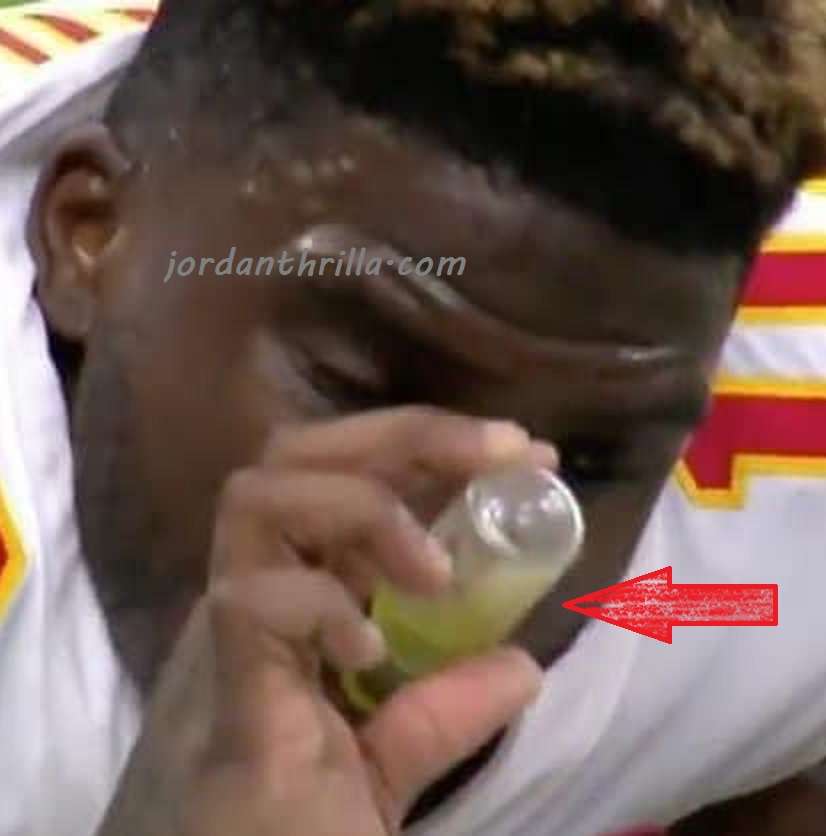 Whether Tyreek Hill was drinking Alcohol during the game or Pickle juice shots, the purpose was clearly to replenish energy.
Pickle juice contains a lot of sodium and potassium, which are two of the main ingredients lost through sweat. The burning sensation from Alcohol can give you sense of alertness in theory.
Author: JordanThrilla