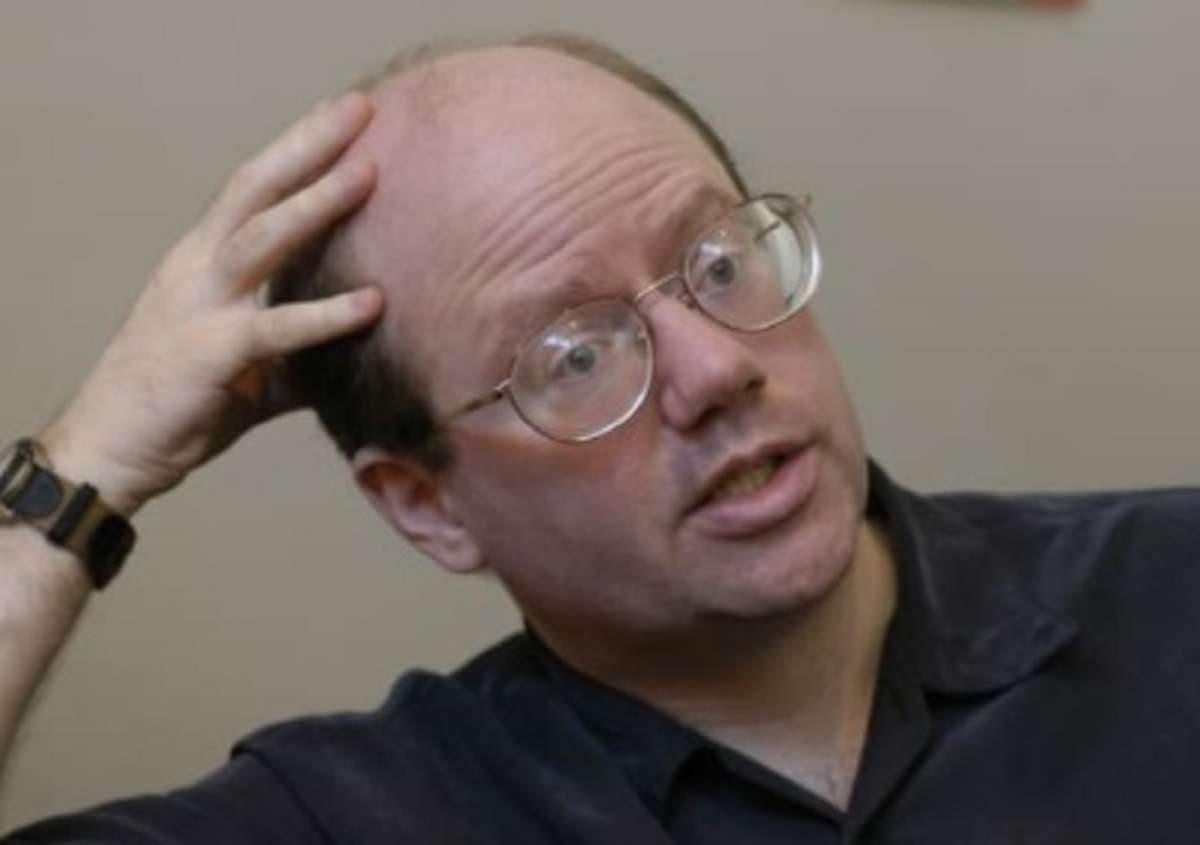 Wikipedia Founder Exposes an Alleged Child $ex Trafficking Ring Run by Elites in Viral Twitter Thread.
Wikipedia Founder Larry Sanger claims to evidence of Elite's running a child $ex trafficking ring. He posted in the evidence backing his claims in viral twitter thread. He say the information he leaked is just "scratching the surface".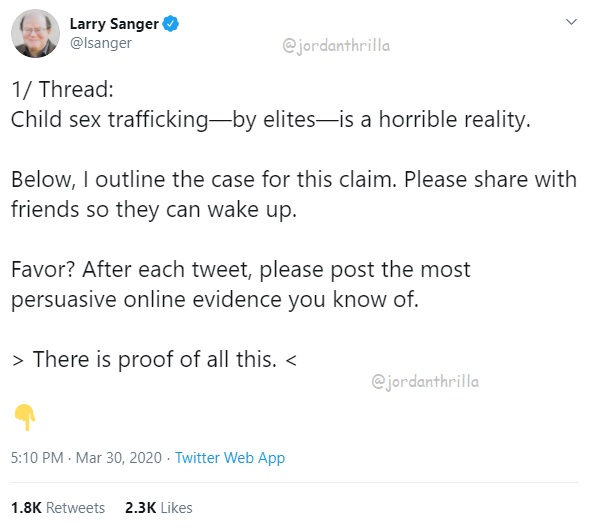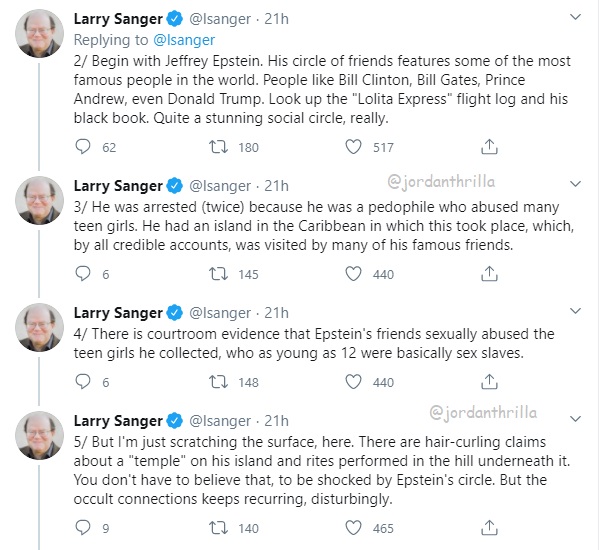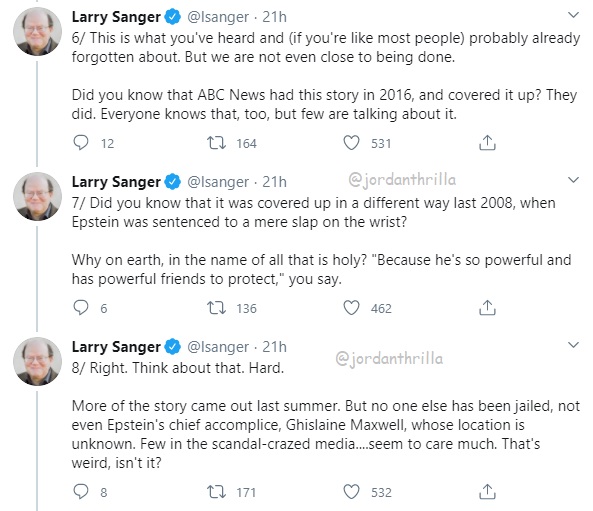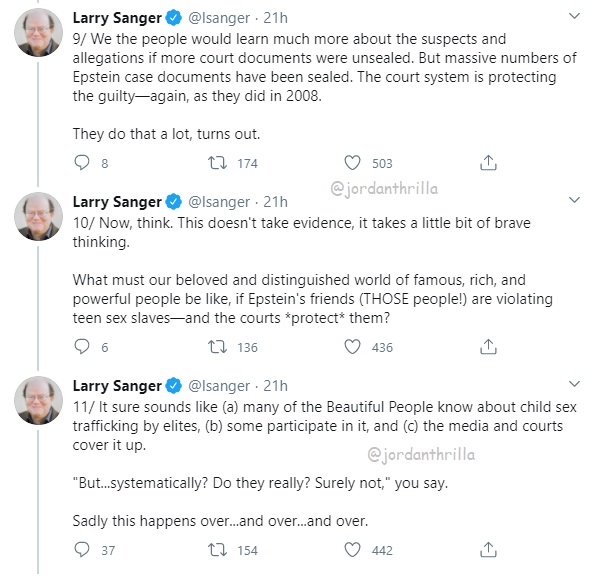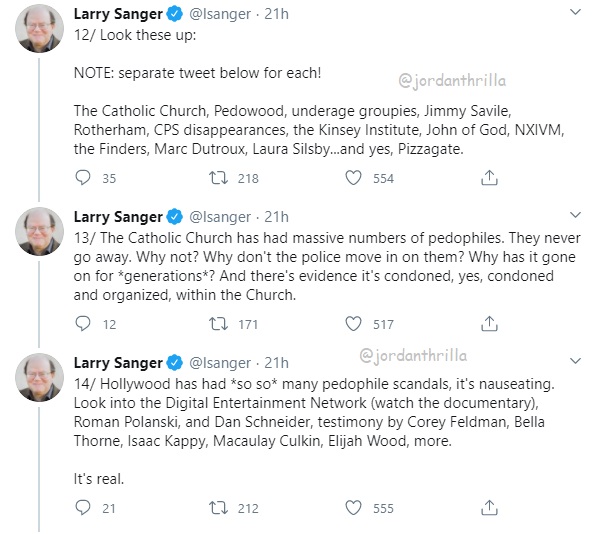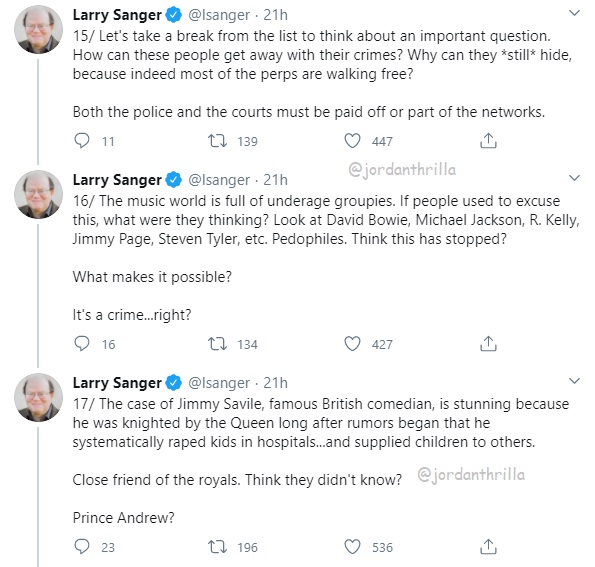 Larry Sanger's claims against the "Elite" are sad to read. If they are true, we can't imagine the mental torture those poor kids are going through everyday. The fact that he say's it is only scratching the surface, means it might be even worse than he is able to describe in his twitter thread.
Larry Sanger asked for people to help fill in any blanks in his story, he wanted his twitter thread to become a resource of information on the topic, like a twitter version of wikipedia.
All we can do is hope Larry Sanger coming forward with information possibly exposing elite's child $ex trafficking rings, can help solve the problem and save those kids lives.
Author: JordanThrilla