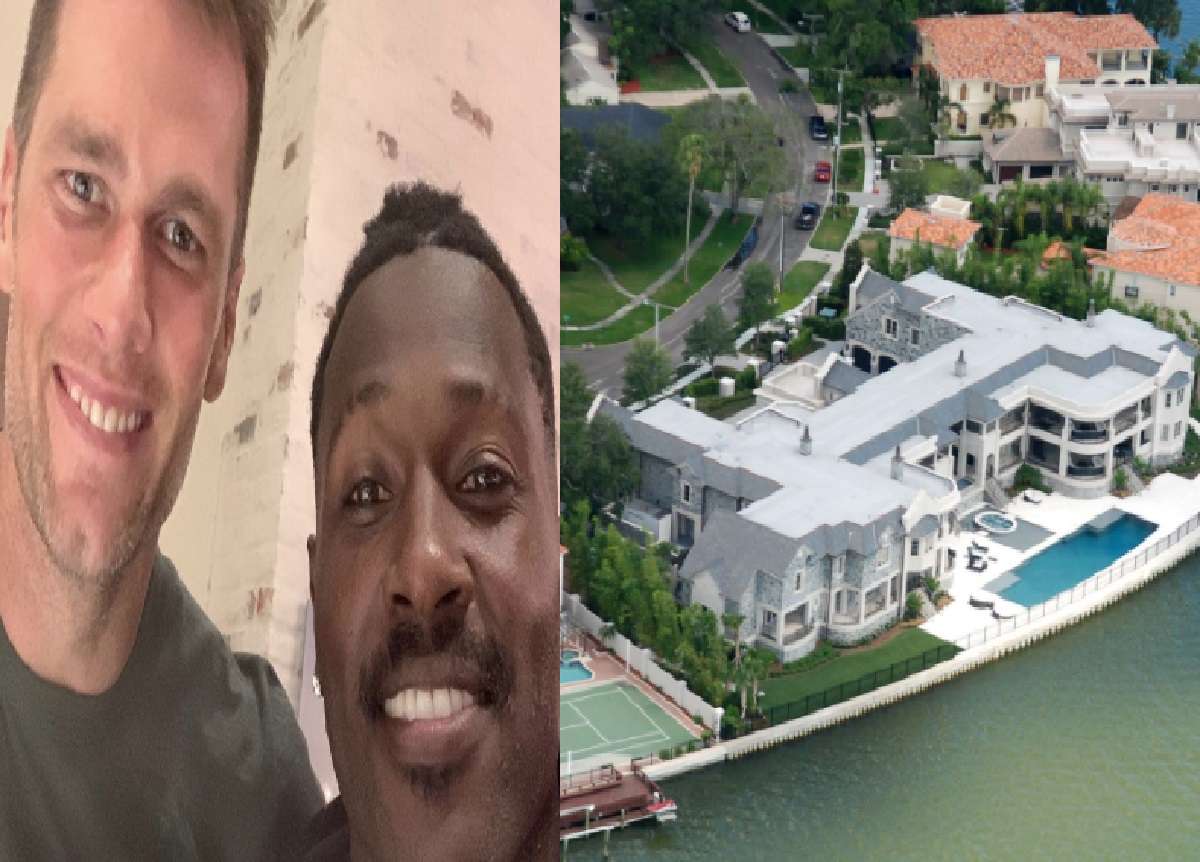 When Antonio Brown signed with Tampa Bay Buccaneers most people were wondering how they would keep him out of trouble. It appears the answer is Tom Brady. Antonio Brown is living with Tom Brady at his house. This will allegedly last for the remainder of the 2020-2021 NFL Season. Antonio Brown moved into Tom Brady's house within the past few weeks.
Tom Brady has allegedly assured Tampa Bay that he will make sure AB follows all protocols for COVID-19 testing and attends all meetings. Tom Brady gave this personal assurance Bucs head coach Bruce Arians.

When Tom Brady came to Tampa Bay he moved in Derek Jeter's 30,000 square foot mansion on Davis Island. As you can see there is plenty of space for Antonio Brown to live there, without becoming a nuisance for Tom Brady.
Tom Brady is 43 years old, so his window for winning another Superbowl is short. It's clear he knows Antonio Brown could be the player that really pushes them over the top, so he is willing to risk anything to make sure Buccaneers keep him on the roster.
Tom Brady and AB had instant chemistry during their Patriots days, so the future is bright if Tom Brady can keep AB in check. It will be interesting to know how Tom Brady's wife feels about Antonio Brown moving into their home.
Author: JordanThrilla