When Montano Yao filed for divorce most people thought Malik Beasley would lay low with his new relationship, but the opposite has happened. Just a few days after the two publicly flirted on social media to seemingly show they were still seeing each other, they took it a step further to prove it to the world again.
A new photo of Malik Beasley cuddling with Larsa Pippen on a dark street was posted by them, possibly to prove the divorce isn't going to keep their relationship private. It's clear Malik Beasley is in love, and doesn't care what the world has to say about it.
This was the flirty exchange between the two from just a few days ago.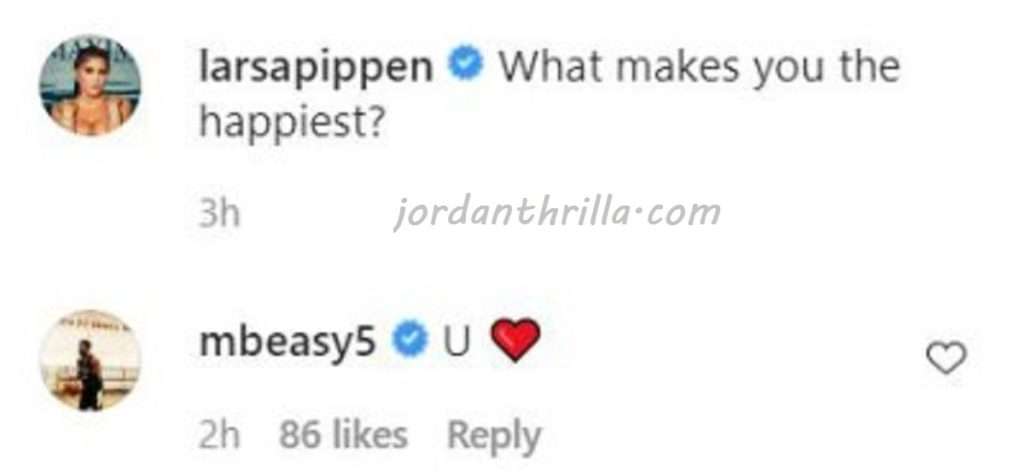 Not too long ago Larsa Pippen was seen at Scottie Pippen's house, which made people think she was trying to reconcile with him again.
However, these new photos along with the romantic messages on Twitter make it clear Malik Beasley and Larsa Pippen are going strong through the divorce.
Author: JordanThrilla