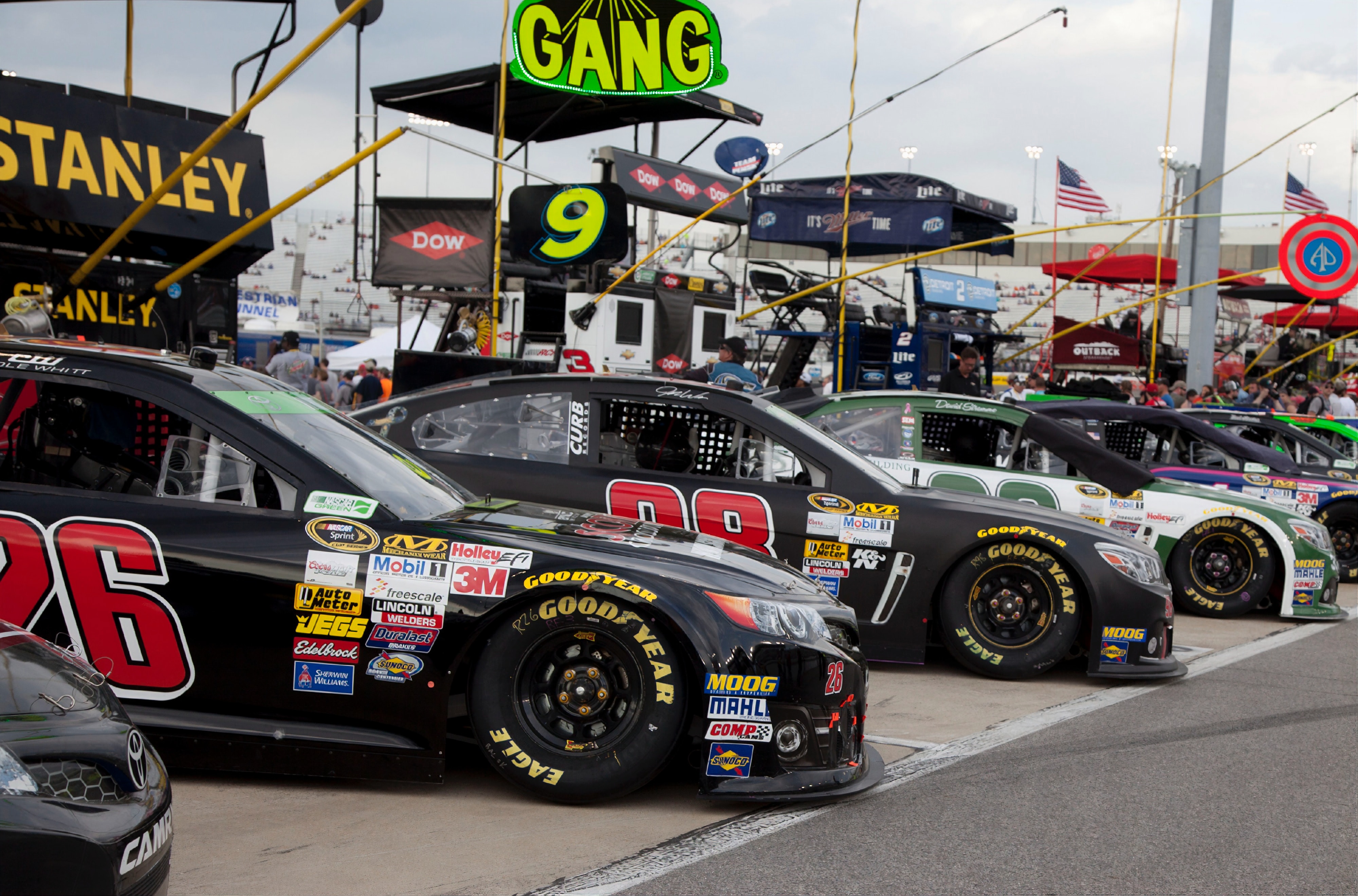 NASCAR has banned the Confederate Flag from its events angering the All Lives Matter members of their fanbase. Nascar released a statement saying the controversial Confederate Flag clashes with their commitment of bring all cultures together due to it's very racist history, therefore it is prohibited from all their future events.
NASCAR's All Live Matter fans responded to the Confederate Flag ban with an outpouring of angry emotions that NASCAR would ban the flag because of racist history.
Some of the NASCAR fans says they would no longer support the sport.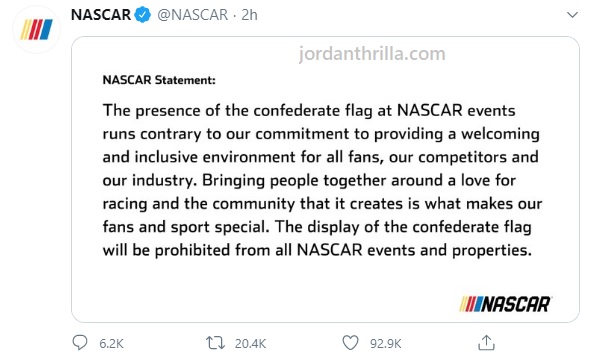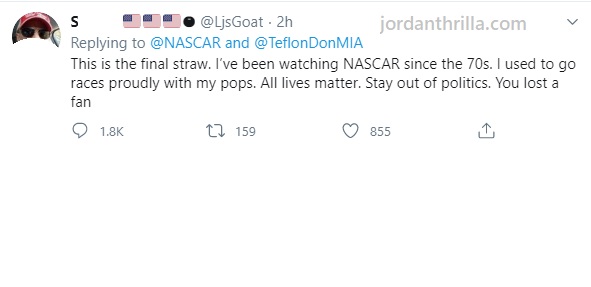 It's a bit humorous to see people that claimed to be NASCAR fans reacting so angrily to NASCAR trying to create an all inclusive environment that is welcoming to people of all races.
The irony here is that the fans complaining about NASCAR banning the Confederate Flag, are the kind of fans NASCAR doesn't want anymore. NASCAR events might finally start getting a more diverse crowd after banning the controversial Confederate Flag.
Author: JordanThrilla