In recent months Georgia rappers have been caught up in federal cases more than ever before. Amidst Georgia law enforcement's pledge to work harder at lowering the crime rate in their cities, it seems the proof may be in the pudding with how many Georgia rappers are being arrested on RICO charges lately. RX Hect was the latest to get hit with these allegations.
Rapper RX Hect was arrested and charged with RICO in Georgia on October 21, 2020, along with Hoodrich Pablo Juan. It's not clear whether he is being held without bond. Police records specifically state that Drugrixh Hect real name Dalemonte Stilley committed a violation of the Georgia RICO (Racketeer influenced and corrupt organizations) act, as was seen on Hoodrich Pablo Juan's police booking report.
On social media many people were seen posting messages about FEDS arresting RX Hect with most saying, "Free Hect". Take a look at some of the reactions on social media.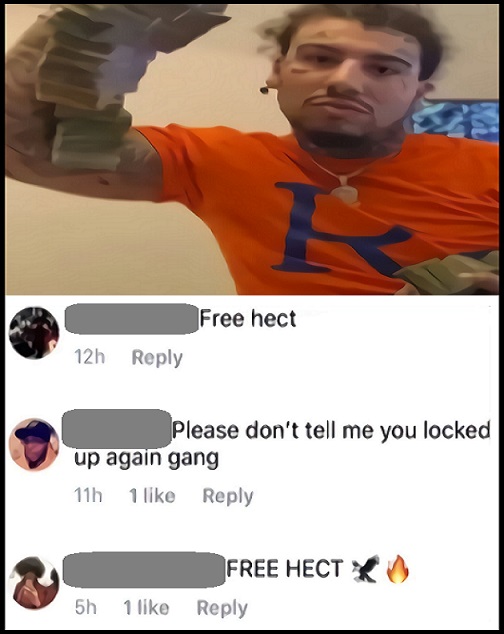 Back in September RX Hect posted a video on Instagram Live talking about Kidnapping RX.Cookie, while holding a semiautomatic rifle. He even described how he would put him in the trunk of his car.
Since FEDS arrested Drugrixh Hect on RICO Charges they were likely investigating him as he talked about committing crimes on camera. Will RX Hect pull a Tekashi 6IX9INE and snitch his way out of this? Or will he find a way to beat the case without talking? Whatever the answer is things aren't looking too good for RX Hect at the moment.