Trae Young's twitter account was hacked, and it led to gay tweets and a lot of dissing. One target was Lil Reese. Trae Young dissed Lil Reese and O Block, in a tweet that sounds like something written by Tekashi 6IX9INE.
In the alleged hacked tweet Trae Young told Lil Reese "I'm on O Block right now punk do something". He also gave a shoutout to drillers in stable discord.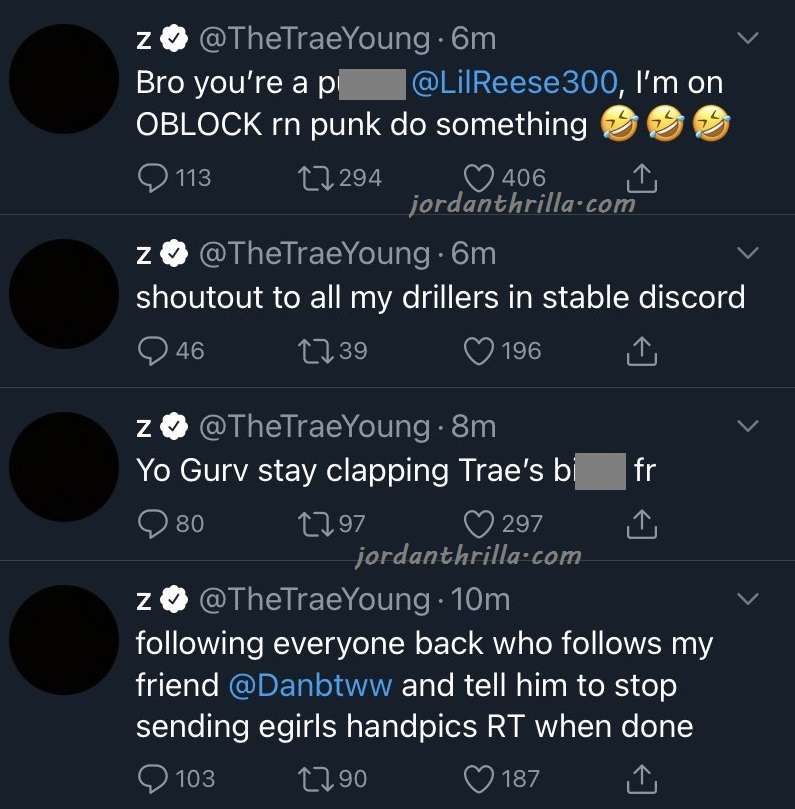 Even though Trae Young is saying his account was hacked, will Lil Reese take this as disrespect? Trae Young is one of the toughest players in the NBA pound for pound, so he surely isn't afraid of Lil Reese, but he also called out O Block. Another theory is that the people who hacked Trae Young's twitter where taking shots a Tekashi 6IX9INE going to O Block a few years ago.
Other tweets from his hacked twitter account alluded to Trae Young being gay.
Author: JordanThrilla