Zach Randolph isn't playing in the NBA, but he is about to rule the sports headlines. Zach Randolph called his wife a "Hoe" on twitter, and naturally that has the airwaves buzzing.
The Knicks legend said, "I married a hoe" in a shocking tweet during Game 7 of Thunder vs Rockets. He didn't provide anymore details, and added a face palm emoji.
In the recent past Zach Randolph has said he feels young with his new haircut, but he probably wasn't ready to go through being cheated on again. Take a look at the viral tweet.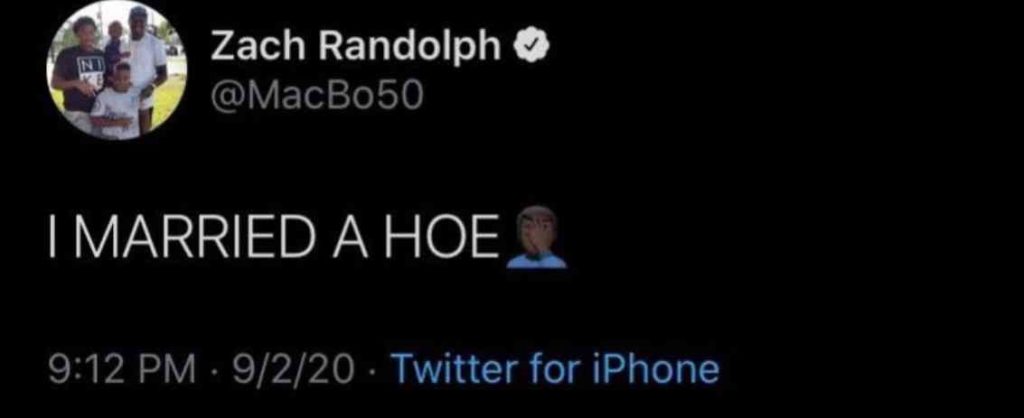 Zach Randolph was feeling good a few months ago, when people where mistaking him for Zion Williamson. Now his world might be crashing down, because based on his own words he just realized he married a "hoe". Hopefully his wife didn't cheat with one of his close friends, or something crazy like that.
Let's hope Zach Randolph can figure things out, and possibly save his marriage.