Jack Harlow's reaction to a leaked video of him rapping as a kid was very interesting. It's not clear if he is being sarcastic, but it seems Jack Harlow called out hiphop.
The video of Jack Harlow rapping as a kid went super viral, even overshadowing his incredible Tiny Desk performance. It seemed people were more interested in how cringe his rapping was as a youth, then the final product, which is his current music. In a cryptic Instagram post Jack Harlow reacts to the video of him rapping as kid by saying, "So this it what it takes for the great ones to recognize my work?".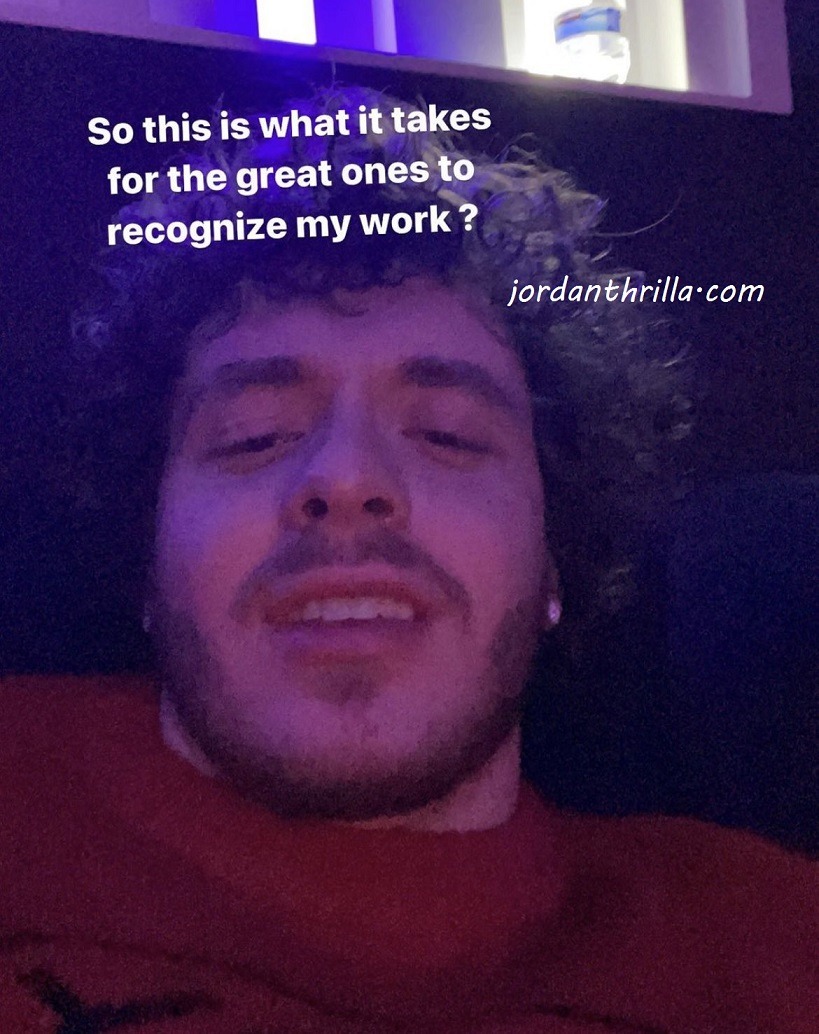 Jack Harlow vs The "Greats" of HipHop

Judging from that statement it seems Jack Harlow feels a bit overlooked and underappreciated in the rap game. He doesn't have the typical backstory of many of the top emcees in the game, and doesn't do crazy antics like Tekashi69 for attention. Perhaps the color of his skin even has a lot to do with him feeling like the "greats" don't recognize his work. The big questions is who are these "greats" Jack Harlow is referring to?
Author: JordanThrilla