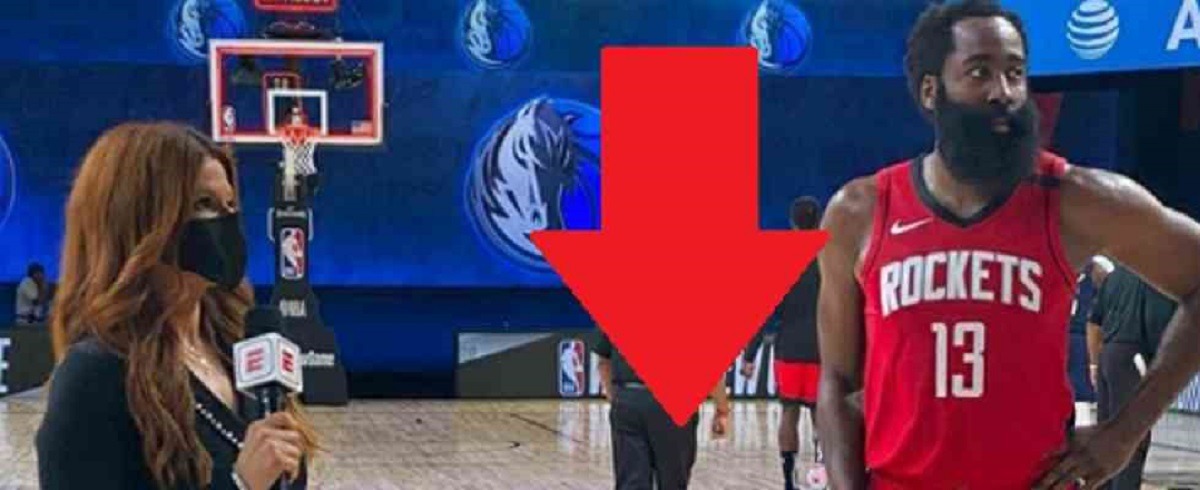 James Harden was caught hiding his eggplant while talking to Rachel Nichols in a viral photo. During the interview, James Harden covered his growing Eggplant standing next to Rachel Nichols. It's not clear if Rachel Nichols realized James Harden was hiding his eggplant, so she wouldn't realize what was going on.
If you're a man you know how tough that is to do when you're wearing basketball shorts.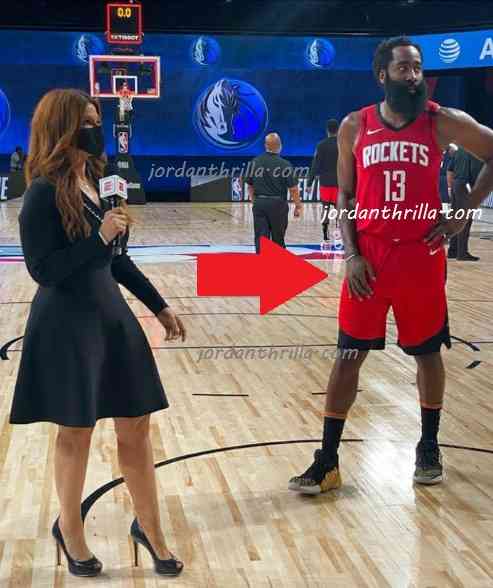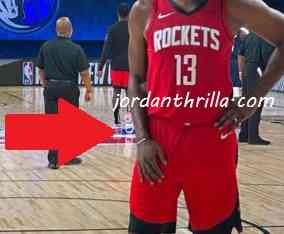 If Rachel Nichols saw James Harden's eggplant growing, it would of been an embarrassing moment for both of them. James Harden wasn't trying to go viral like Stephen Curry did when he had a eggplant mishap on Instagram.
By now most people know it's been tough for NBA players with no women around the Orlando Bubble. It seems even getting through interviews with Rachel Nichols is a challenge for James Harden. Tracy McGrady is somewhere laughing given the incident he had with Rachel Nichols.
Author: JordanThrilla