With the help of the Katya Elise Henry cheat code Tyler Herro and Miami Heat have reached the finals for the first time since the Lebron era. Some fans from the Celtics where begging the NBA to kick Katya Elise Henry out the NBA Bubble, because Tyler Herro started playing so well after she arrived.
Their complaints weren't answered, and in Game 6 Tyler Herro continued making clutch baskets with his girlfriend Katya Elise Henry watching closely. This is third time in NBA history a 5 seed made the finals, but Heat were clearly the better team.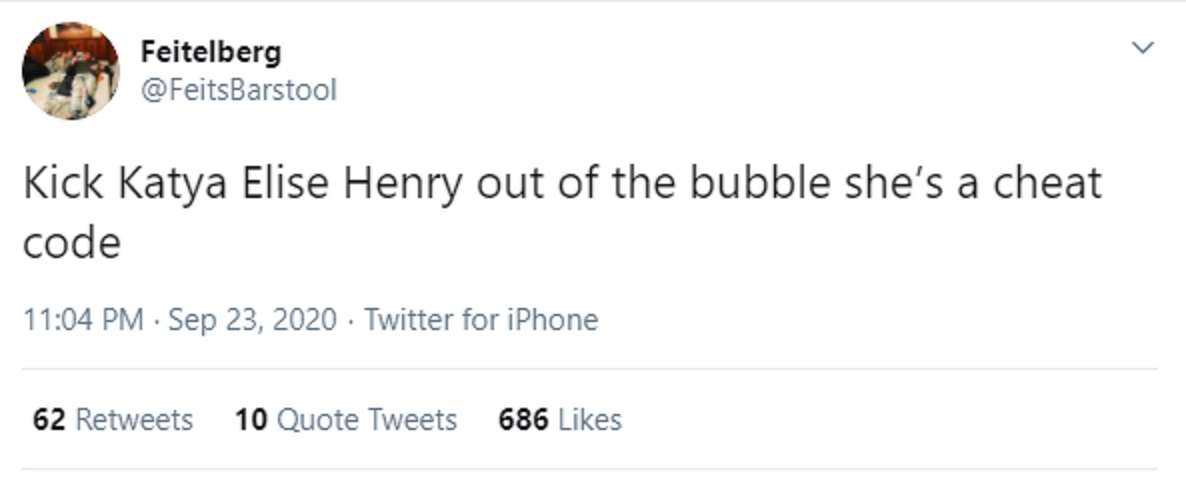 Now all Tyler Herro has to do is win that championship ring for Katya Elise Henry. Who knows maybe if Tyler Herro becomes an NBA Champion the two will get married.
The legend of Katya Elise Henry and Tyler Herro continues to grow. Miami Heat are back in the finals without Lebron, the impossible became possible thanks to the Katya Elise Henry cheat code fueling Tyler Herro.
Author: JordanThrilla