Rey Mysterio is NOT the father of his 19 year old daughter Aaliyah, and he found out in the worst way possible. Rey Mysterio found out he is not Aaliyah's father on Live TV during WWE RAW. Seth Rollins attained the results of Rey Mysterio's alleged DNA test, which show inconclusive evidence of his Aaliyah being his daughter.
The moment was very sad, because Seth Rollins embarrassed Rey Mysterio's family in front of million of viewers at home. Many people where seen reacting with anger that WWE allowed something like this to happen. Rey Mysterio's daughter Aaliyah is only 19 years old.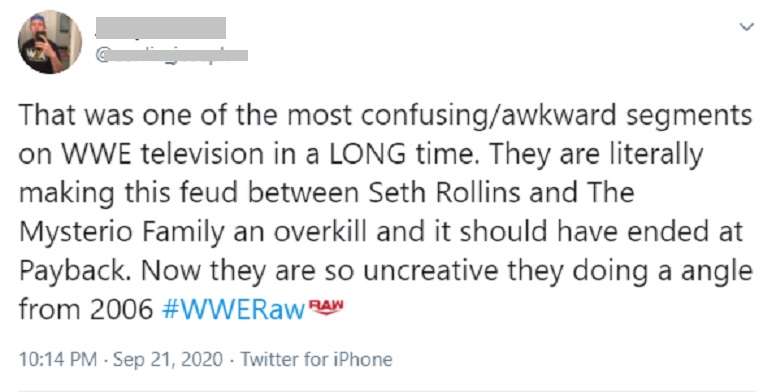 This storyline between Seth Rollins and Rey Mysterio's family seems very awkward and strange to most people. Many WWE fans are confused as to why a story line that embarrasses Rey Mysterio's family in such a personal way is unnecessary. It seems to go beyond entertainment.
Hopefully this moment doesn't scar Aaliyah Mysterio. It's tough to find out the person you thought was your father, isn't your father is such a public way.
The Seth Rollins vs Rey Mysterio's family sage just keeps getting messier, and people are getting fed up with it. Rey Mysterio isn't the father of Aaliyah, and Seth Rollins was the one that told him news, that's just terrible.
Author: JordanThrilla