Snoop Dogg exposed Florida's Court system being racist with a viral photo proof. On his Instagram page Snoop Dogg showed a picture of a black criminal named Lamar Lloyd and white criminal named Chase Legleitner. They were sentenced for the same crime, in the same court room, with the same judge, on the same day.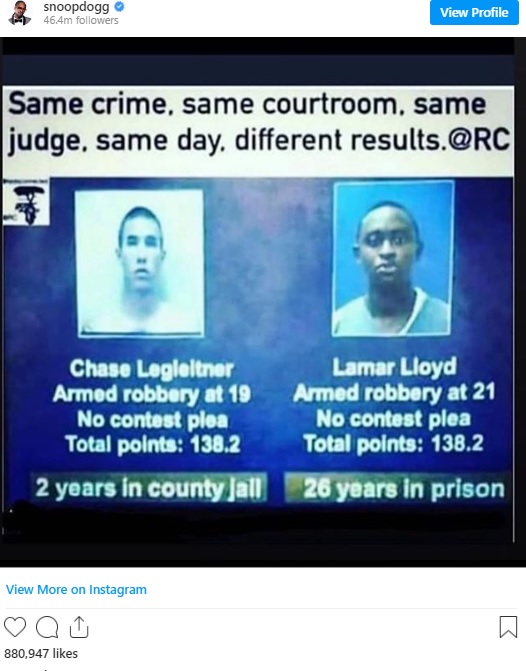 Snoop Dogg showed that the black criminal Lamar Lloyd got 26 years for the same crime the white criminal Chase Legleitner got only 2 years for. While we don't know what the intricate details are behind in each case, on the surface this definitely seems like a blatant case of racial injustice within court system.
Snoop Dogg was trying to convey the point that racism in the court systems such as Florida is very real.
Author: JordanThrilla