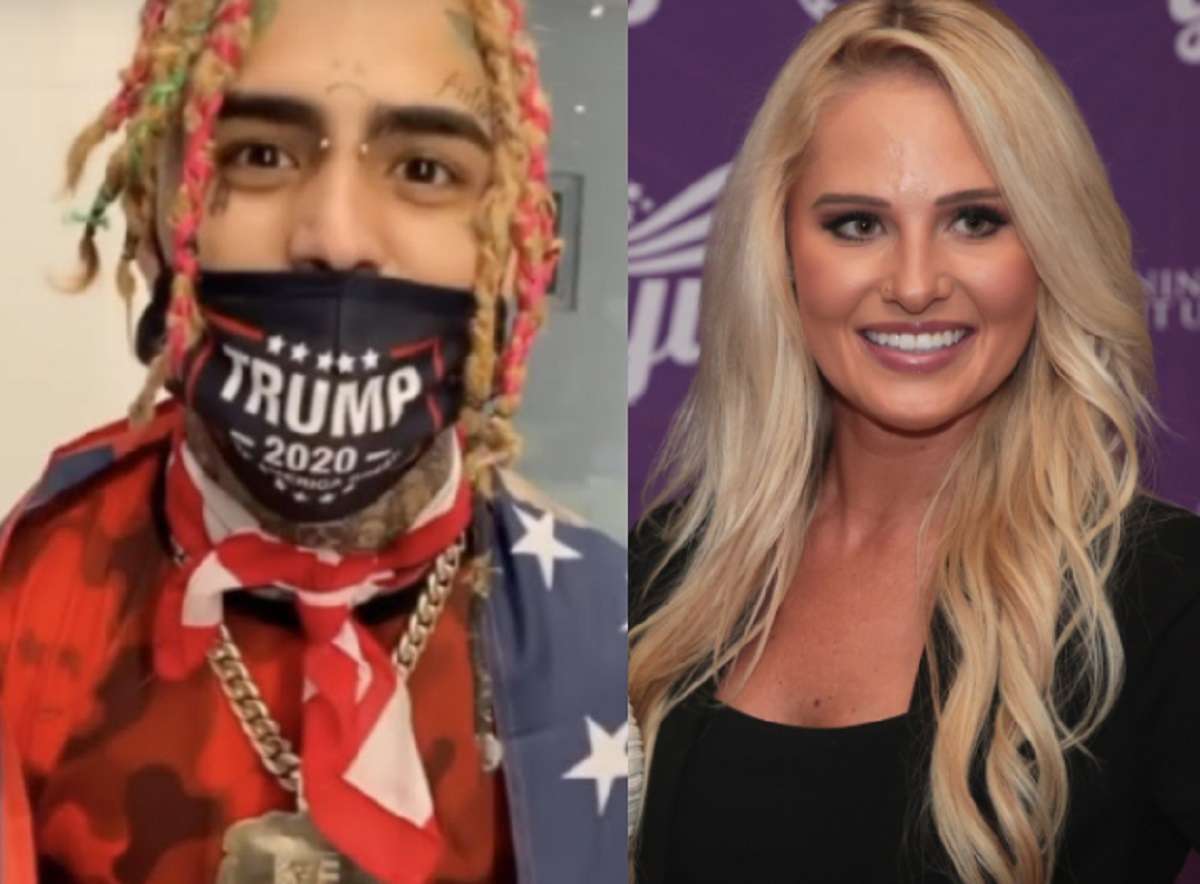 Tomi Lahren is shooting her shot a Lil Pump now that he supports Donald Trump. In a viral tweet Tomi Lahren welcomed Lil Pump to the Trump train. In her message she wrote, "We welcome Lil Pump to the Trump train". Some people think Tomi Lahren is flirting with Lil Pump with her message.
Lil Pump became a Trump supporter after learning Joe Biden's tax plan. In a viral video he disrespectfully dissed Joe Biden, and endorsed Donald Trump. Since then Lil Pump has been seen decked out in Trump gear, and Tomi Lahren is really feeling Lil Pump's new Trump swag. Lil Pump even claims he will move to Colombia if Joe Biden wins the election.
Take a look a Tomi Lahren shooting her shot at Lil Pump, and videos of Lil Pump decked out in Trump 2020 gear.


It's clear Lil Pump could care less about the backlash over his support for Trump, and he is gaining new fans while losing fans. Before his announcement you would probably never see Tomi Lahren flirting with Lil Pump.
There has been a wave of HipHop artists such has Lil Wayne, Ice Cube, and 50 Cent who have all come out as Trump supporters in 2020. Most of have stated Joe Biden's tax plan or Trump's Platinum Plan as the reason for supporting him. It's surprising no one in hiphop is supporting Kanye West who is also running for president.
Whoever wins the election let's just hope they create policies that help everyone.
Author: JordanThrilla